IMPORTANT NOTICE:




YOUR CARD STATEMENT WILL SHOW AS

BLUE GURUZ INC.

Attention!
all dissatisfied Restaurant owners, Small business owners, Grocery owners, & the Concerned public.
Hi. My name is Joshua vialva. I'm here today, because am running a campaign. That wants to tackle our current business closure, & unemployment crisis. Caused by frequent lockdowns today. Im running this campaign, because alot of us are Angry. Angry over our business closure & unemployment crisis. My aim here. Is to revive four industry sectors, during & after our current lockdown.
Because, we may all soon be living on the streets!
I question. How long will the government's aid last. And will you get any?
With the new announcement of the closure of non-essential businesses. By the prime minister. Comes the Negative Consequences, for these business owners & employees. Witch may put other industries like transport, & Agriculture back to square one. What will be the future of these other industries?
That's why today. Am exploring one revenue generating solution. That may allow essential & non-essential businesses. Like Restaurants, Clothe stores, Book stores, Small business owners, Pharmacy's, & Groceries. To create more revenue, without generating mass gathering customers indefinitely.
Today i'm calling on affected business owners, the
Chamber of Industry and Commerce, the Downtown Owners and Merchants Association, Simon Hardy, CEO Prestige Holdings Ltd
& the wider public's support. In helping raise funds to create. A system called (Sustain). The idea behind sustain, is to Sustain none-gathering customer activities. Throughout these specific private sectors. By creating a new customer buying method. Witch utilizes an advanced automated. Drone delivery Infostructure system. That is sanitized 24/7. And is interconnected to online digital platforms. Seeing that the trend is moving to online digitalization. Complemented by Working from home, Home Schooling, Home Quarantining. And online Socializing. Today Groceries & pharmacies can be the first! to deploy, & benefit from this disruptive technology. To keep shorter lines outside their business premises, & improve efficiency aver all.



What makes this system, Effective & Unique!. Is its ability to apply (
Speed)
, (
Safety),
(
Engagement)
, (
Convenience
) (
Affordability)
, (
Quick
Integration
)
, & (
Longevity, of non-mass gathering activities
). The idea. Is about pioneering an infrastructure, that facilitates, promotes, & generates positive cash flow, & non-mass customer gatherings, simultaneously!!.
The benefits in this drone delivery technology, will carry on. To boost sales & efficiency for businesses, long after covid-19 fissiles away. I believe this is a Miracle! game changing solution. Because it strongly gives businesses the ability, to adapt & change. In a changing world!.
Now! what fuels my passion?
What drives me. Is the creation of Companies, that focuses on creating sustainable employment, for the younger generation. Ages 18-28 like myself. Being a victim of crippling unemployment, and partial homelessness myself.

My journey started. With consistent empty grocery
cupboard
, in my sister's wooden shack!. Thinking her place would be better to stay, than the homeless shelter i was staying. Witch lacked many community jobs. After enduring massive insects, snakes, & starving days in her shack. Coupled with begging, shame, & uncertainty of what i may eat the next couple days. I began to look within. I began to look within the technical introvert within me. And decided i would start my own company! I loved & pondered the idea of creating jobs for many young people. And the fun of being around my own age. I really decided if i couldn't find a job, or a job i liked. I would create it!. I believe, i was created with a calling in life. A calling, to protect & Defend life!. Using technology or advance weapons. I am aligned with a soul destiny, & passion of being a weapons designer. Hence the reason for the name (Sustain) to this disruptive technology. It's really about protecting us. By limiting the spread of the virus, Keeping us safe at home. Whiles safely sustaining our essential needs. Food, Medicine, Sanitation, & Security. Consider this technology, as your personal security butler. You don't have to go out, and put yourself at risk. By gathering in lines or groups. It brings everything to your home, sanitized & safely. I've already took upon that risk for you. Within this personal adventure.

I took a Dearing risk!. A risk, off venturing out door with confidence of accomplishing my vision. But behind all the Macho-Man, i was crumbling with fear of suddenly contracting the deadly covid-19 virus. Or being arrested!. Or possibly rubbed & killed. Unknown to anyone, especially my mother. I was sleeping on the cold streets, with a laptop and pieces of cardboard in the midst of this pandemic. Near the Nails library!. This risk was necessary, because i needed. WI-FI access, Food, & Close vicinity to the media companies. Witch were not available to me. Especially the food survival. Even tho my mother tried her best to facilitate. What made this journey, challenging for me. Were the quick unpredictable upgrades to the restrictions. Witch could have taken me, out of the streets before my mission had completed. And to put more weights on my fresh wounds, I was being obstructed by many, individuals i deemed professionals in contributing to the spread of the coronavirus. Because their nature for being outdoors, was to watch movies, play video games, zest & create more mess, for the health care system to clean. Tho some were homeless. But it is not an excuse! Because doing nothing, because you are deemed homeless. Is also contributing to something.

Hopefully today!. I am contributing, to something that we can all identify as positive & impactful. In the fight against COVID-19 for us all. Including my friend i made, during this journey.
Now, to elaborate on our point we made earlier. That one sector affects another's performance. It's true. Because today we see Farmers crops are rotting because of fierce competition, & lack of data!. Transportation satisfaction has derailed completely. I believe the use of drones, on the beneficial side. Can provide Rich Data to farmers about their crops & market trends. Aid Security companies, & border patrols to reduce man & machine cost. In today's economic crisis. Where every dollar is important. And last. Transport can be (Balanced), (Cheaper), (Safer), (Time-efficient), & have (Hospitality) & (Entertainment) for the first time!. And new Jobs can open up to young people.
Using this campaign, as a First avenue. To invest into our country's future, Today!. Will be Beneficial. In these technologically Vulnerable times that we now Feel! With (Weaponized Diseases), (Climate Consequences), (New International & Local Terrorist Insurgents), (Cyber-Intrusions), (Dangerous Volcanic Eruptions!), & (Illegal-Migrations) Supporting breakthrough solutions in our Agriculture, Food & Trade, Security & Transport Crisis! Is an effortless step that you will discover. Because, it comes right back to you!
Also coming near you..? Is the goal of opening an Advanced Manufacturing facility in the piarco area. Witch will open jobs for around 50/100 people!
So, i'm calling on everyone to become interested.
Your donation can help pave the path, to our TT$200,000 goal. Whats needed to launch our idea & hire employees right Away!
I ask of you, to draw from your Wondrful Christmas giving memories.
Your donation can be the Biggest Positive Change, towards the future of all! our survival. And the survival of the country's economy Today!.
Today, with any new business solution. There are quick implementations needed to be addressed.
Firstly, is the discussion with the Government. Through letters & calls from affected businesses. And a public support petition. On this type of new positive De-socialization business system. To be safely utilize during lockdowns, with a ministry of health & security permit or certificate. From the government of Trinidad & Tobago.
Secondly, a calling by litter. From businesses affected, & the supporting public. For a Commercial Certificate for the safe use of drone delivery over communities. From the government of T&T.
Thirdly, is the integration of personal & third-party Apps, Websites, & online platforms. Into our new business system.
And Last, is my responsibility of the technical aspects of the product/Drone system. (Working with UTT, UWI, & SAM students, & advisors)
Our mission, is to work relentlessly on this technology. Within this 3-week lockdown period. For an early deployment, to support struggling business. And mitigate Covid-19 behaviors dramatically!!
If you would like to see this through. It's EASY just donate below!
No results have been found
Creative
Creating Lockdown Proof Jobs!
$0
raised of $200,000 goal
0

%
0

Donations
No deadline

0

Likes
Related Campaigns
Take a look at other campaigns in the same category.
Creative
The Festival runs from July 21st! We need your support to represent our country...
raised of $15,000
---

by Louris Martin Lee-Sing
1 days left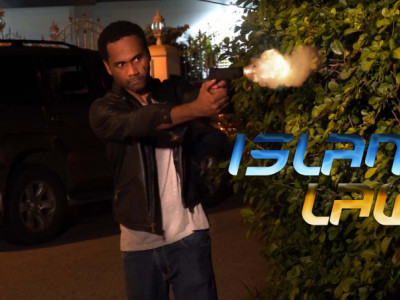 Creative
Island Law is a growing web series that we have started out of funds that were p...
raised of $40,000
--- by Maurice George
148 days left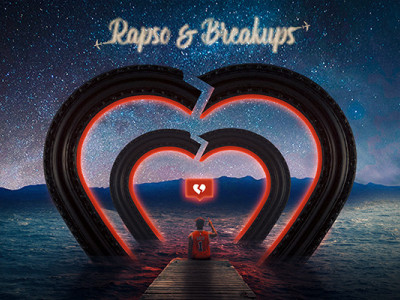 Creative
Our EP called Rapso & Breakups is released for free on YouTube, you can take...
raised of $20,000
---

by David Hamilton
No deadline