IMPORTANT NOTICE:




YOUR CARD STATEMENT WILL SHOW AS

BLUE GURUZ INC.
PRICE: $125.00 TT (INTRODUCTORY PRICE...FIRST 100 COPIES)
DELIVERY DATE: NOVEMBER 18TH 2020
(DOES NOT INCLUDE INTERNATIONAL SHIPPING. FREE DELIVERY IN TRINIDAD)
JAKATAN
Jakatan crawled as close to the dried log as he could. Dragged a ratty blanket over his shoulders and the shoulders of his youngest child. His wife slept nearby with the bigger blanket and the other three children. The log faced the sea. It provided a half sufficient wind break to maintain some warmth overnight.
Mama was behind a natural embankment. They had a shack but they all loved to sleep outdoors wind and rain permitting. Especially the children. Jakatan had a special connect with his four year old son, KingFish. He was his eyeball and trailed him everywhere. Especially when they went down to the beach to trade with the fisherman. Fig and Yam for fish. KingFish loved making circles around the pirogues, chasing the Corbeaux who had come to feast on the entrails discarded after the guttings.
As Jakatan turned, trying to get a few loose inches of blanket that his son conceded, He smelt them. At first just a whiff of man sweat. The colours and tone and aroma of the forest was not something he tried to sense. It was a sense that occupied his life force like blood or breath or the pain of an bachac bite. It just was. It was a gift that 10 years in the bush had granted him. He was the forest. The forest was him. He could hear a snake's crawling scales against the rock around the spring. He could smell the shit of Iguanas and Lappe and Tattoo within a mile. Even up to the 2 miles where the communes had drawn their boundaries. He could definitely smell man. Man from the city. Man from the army. The smell of khaki, leather boots, Guns and anger. He tip toed to where the other where sleeping and woke up the men, telling them with his eyes that the army was coming.
Tannia and Dasheen dashed to the marijuana box and spirited it away deeper into the forest. They ran unstopped for a day and a half. The rest stayed. Jakatan cocked his ears seaward and heard the crackle of the walkies. He broke off in a run hoping to meet them first before the crossed the boundary.
Barefoot and beaded he swished a loin cloth around his waist and made every long trail a short cut. Getting to the border in 15 minutes while the soldiers were still trying to cutlass their way through the first line of undergrowth. He ran pass one lodged in the lower branches of a breadfruit tree. He knew he was seen. But he had seen him first.
The soldier dropped loudly down and cracked his rifle, pointing straight at Jakatan's head back. Jako turned slowly. The young soldier, not a day over 22 smiled with urban confidence and shouted: Bush man! Yuh get ketch!. Jako smiled. He raised his hands and got to his knees in one swift flow.
Soldier: Yuh get surprised eh? Now which part yuh village is? We come fuh allyuh!
Jakatan: Well…you find me. Shouldn't be hard to find the rest.
Soldier: How you mean? Carry me there now or else I go shoot yuh mudda cunt right fucking here!
Jakatan: Well shoot meh. But when yuh tell de story make sure yuh tell dem is I find you
Soldier: Wha? How de hell you could find me?
Jakatan: Lil boy. I find you long time. Yuh know how strong lifebuoy soap does smell?
(To be Continued…)
No results have been found
Creative
PRE- ORDER CROWNSLAND 'THE BOOK' ($125 TT)
$0
raised of $20,000 goal
0

%
0

Donations
47 days left

0

Likes
Related Campaigns
Take a look at other campaigns in the same category.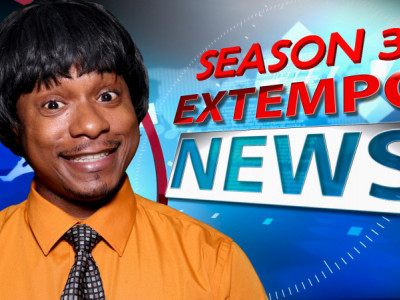 Creative
"Extempo News" is a weekly satirical take on current affairs in the Caribbean an...
raised of $50,000
---

by Calypso Nite
47 days left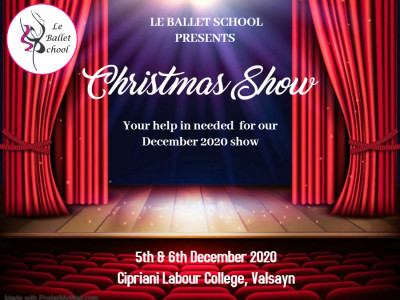 Creative
Thank you for taking the time to consider helping us stage our 1st Biennial Chri...
raised of $10,000
---

by Le Ballet School
47 days left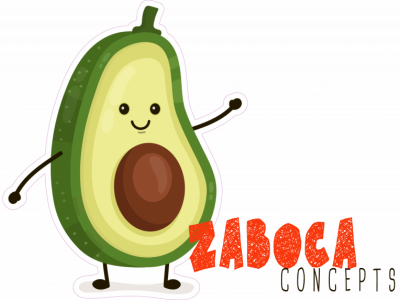 Creative
Zaboca Tree Concepts is the product of local artists Keron Ramsey and Rhea-Simon...
raised of $20,000
--- by Rhea-Simone Auguste
47 days left