IMPORTANT NOTICE:




YOUR CARD STATEMENT WILL SHOW AS

BLUE GURUZ INC.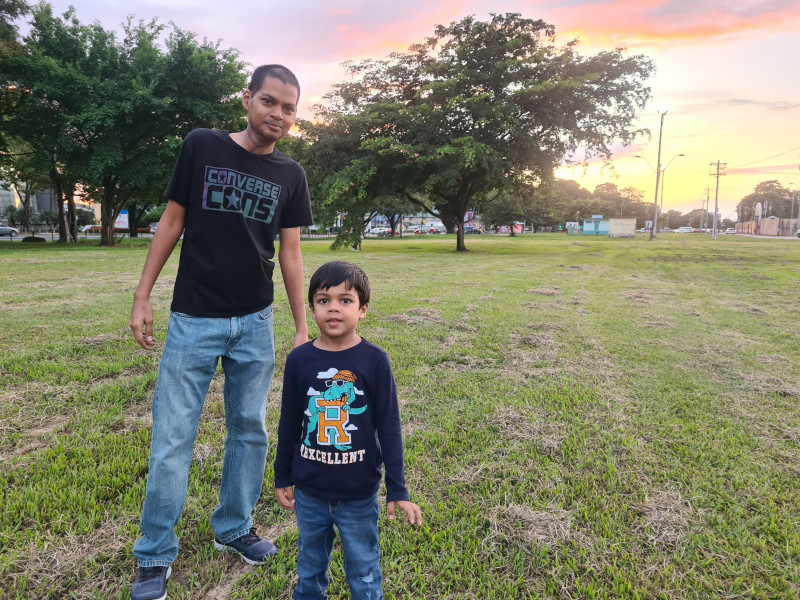 Dear Friends,

My name is Darren Balkaran, I am 36 years of age with a 4-year-old son and a wife. I am in urgent need of assistance for an immunotherapy drug called Nivolumab, which is very expensive and this will help slow the spread of my cancer, which is currently at stage 4.

My little family is all I have. I was retrenched from my only source of income in 2018, the same year my son was born. I had the honour of raising him as my wife worked to provide for us, who is also ill with an auto immune disease.

In November 2021, I was simply brushing my teeth and hit the side of my tongue, I thought nothing of it at first but then I noticed it was not healing. After several consultations with different doctors, I was finally diagnosed with Squamous Cell Carcinoma of the tongue stage 3. Due to the aggressiveness of the cancer, I could not have waited for the public health care system to facilitate the surgery I needed, so I opted to do the surgery privately as the wait time was shorter. The surgery left me speech impaired and on a feeding tube but it was successful. In March 2022, I started Chemotherapy at the St James Public Hospital and Radiation at Brian Lara which was again funded privately as the wait time was too long. Finally, I thought cancer was all behind me, and I even 'Rang the Bell' in April 2022 to celebrate the end of treatment.

However, three months later, there I was at a follow up consultation, being told the cancer is back but its worse than before - I am now at stage 4. Additionally, there was also a tumour in my neck, my jaw, behind my throat and in my lymph nodes. Surgery again was needed to be done asap as this time it was even more life threatening, and this was done privately in August 2022. This surgery was very extensive as the doctors had to break my jaw, clean out my neck of any tissues, cut my tongue again and then reconstruct my neck and tongue with tissues from my chest. I spent a week in ICU at St Augustine Private Hospital.

In November 2022, at a follow up consultation I got bad news again- despite all that was done, the cancer is still there. So now, I am actively on aggressive Chemotherapy at St James, however, the doctors have highly recommended a type of treatment called Immunotherapy. Currently this is not offered at public hospitals. It is critical I begin treatment as soon as financially possible to help slow the spread of the cancer to buy me enough time to restart Radiation.

The drug used is very expensive and at this point I have exhausted most of my savings as every scan and tests is completed privately because the wait list in the public health care system is too long.

I understand everyone is just simply trying to get by and survive, especially after the pandemic. Please help me get a chance to extend my life to see my son get older. My little family is all that I live for and that's all that I ask for... just for more time with them. Any contribution will be greatly appreciated.

If all you can do is offer me a prayer, I will appreciate that more than you know and thank you. I would like to thank you for taking the time to read my story, and support in any way that you can.

May the Almighty bless you for your kindness and generosity.

Banking Info: Republic Bank Account: 260080411101 (chequings) Name: Rehana Juman

-Darren Balkaran
Videsh Maharajh

donated

$236

Krystal Nauth

donated

$473

Hi Darren. Wishing you all the best with the surgery and recovery. By God's Grace all will be well. from Krystal Kowlessar Nauth

Anonymous

donated

$135

Our Lord and Savior Jesus Christ is still in the miracle working business. I pray that you are healed in the almighty name of Jesus. Amen. Trust God to meet your every need and remember as thy days are so shall thy strength be. Deuteronomy 33:25.

Dania Pariag

donated

$405

Praying that you are able to beat this 🙏
Dear Friends,

Darren has been having some challenges reaching to the point where he can receive Optivo (Immunotherapy). We have tried to have the drug administered at the public hospital, to save that fee as the drug is very expensive and that is not without its own challenges.
On the 23rd February 2023, he starting exhibiting symptoms of an infection, after his team looked at his MRI they realised the jaw plate they placed to hold his jaw together failed for the 2nd time. This time it was infected as the jaw never healed.
The team today (02/03/23) opted to do a minor surgery to remove it and stitch him without a plate to rid of the infection asap. We are hoping this will hold and we can save his jaw in the interim. Chemotherapy and prior radiation poses all the risks of not being able to heal properly.
The MRI also showed us that his 3 tumors are stable, it neither grew nor shrink, which we are told is good news (the chemo is keeping it at bay). We are praying the Immunotherapy makes an impact on his cancer and gets him to radiation. We are currently in the process of ordering some of his drugs. Thanks to all the help we have been receiving, he is able to start soon once all the paper work goes through. Thank you again for allowing us this, may the Almighty bless you and your family for your support!

Rehana Juman
(Darren's wife)
Medical
Help Darren beat cancer and get more time!
$70,369
raised of $350,000 goal
20

%
80

Donations
No deadline

2

Likes
Related Campaigns
Take a look at other campaigns in the same category.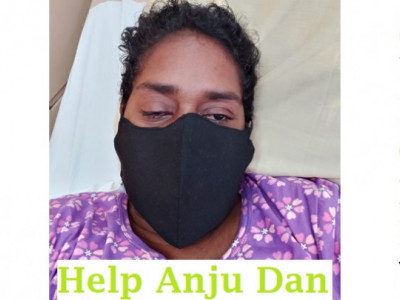 Medical
Dear Friends, Please help 45 years old Anju Dan of Address: Lp#10 Campbell Stre...
raised of $108,500
--- by Anju Dan Surgery Fund
No deadline
Medical
Ajanae is 5 years old and is suffering from Adenoiditis which is simply put lymp...
raised of $25,000
---

by Jade Glasgow
No deadline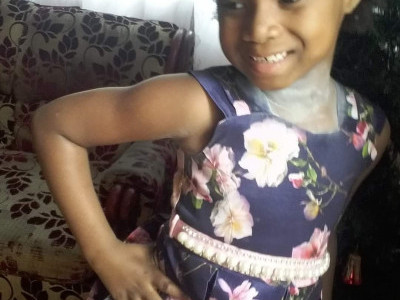 Medical
On 27th of august my daughter was diagnoise with scoliosos and has to get a scol...
raised of $10,000
---

by Shantel alexander
No deadline