IMPORTANT NOTICE:




YOUR CARD STATEMENT WILL SHOW AS

BLUE GURUZ INC.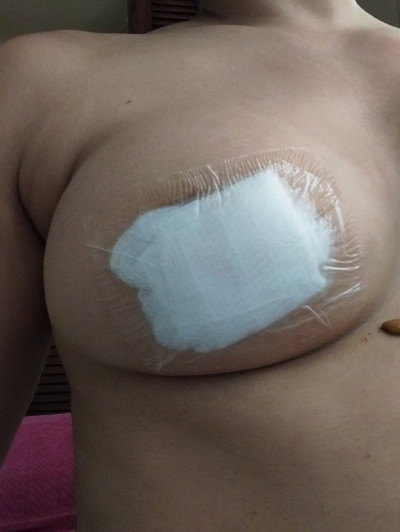 All those who do Not know Already. Since 2021 I have been trying to raise money for A Health Issue that began since 2018 but NOW became a Chronic Painful problem since October 2020 in the High Point of Covid. My right breast started to change form and painful to the point I couldn't sleep and then started getting inflamed. So I went to the Carenage Health centra and an indian Woman Doctor checked me and instead of dealing with my Problem I got a lecture on Indian Woman Empowerment which got me angry as i was not there for that and my blood pressure was rising, so she literally looked at my breast and started writing and I had to ask her what is it an she screwed her face and said An Abcess. Gave me Augmentin Antibiotics for 5 days (weird) and I went on my very merry painful way. So my parents finally listened to me to go to Dr.Oliver Young Pong (our family doctor)in November and he said it was an Abcess and Incised drained it and gave me Painkillers (Traumcuet) and Antibiotics (Augmentin) for 7days. I was very satisfied then. Until a month later it came back and i had to go back and do the same in December (Boxing Day)he thought it was a sebeacuous cyst , until 2 weeks after in January 2021 it came back and this time i woke up and my entire Breast was killing me and I rushed back to him and he did an incinsion and pressed & squeezed out all the inflammation. Everytime I went on local anesthetic and got antibiotics. This continued till June 2021. He couldn't understand what was going on and was persuading me to go to a surgeon, which i did not want. But my mom called my Cousin who had breast cancer and beat it and she told me I need to go to St.James Breast Cancer Clinic.I did not want to go because it being Public Sector and Covid Restrictions. Eventually I went to see Professor Ali. Who is the Head of that department. I was very happy with him but when he screened me he found nothing. So he made me do another Ultra Sound and Mammogram for the 2nd time in. November. I went with my results in December 5 days before Christmas and I did feel a lump. He examined me and screened me but was very quiet. And of course I always want to see the monitor and he said my results are not matching what he saw - 2 masses. So he spoke to my Dad and myself and first thing he asked was if I had Health Insurance - I said NO and i knew it was not good. So he told me I need to do an MRI, blood tests and CT scan and gave me referral letters. I was not happy but more numb because the country was on lockdown and those tests ARE expensive. I asked if i could go to the gym he said yes but to wear a very supportive bra and breast pads.
I Spoke to my pyschiatrist and he told me try and write donation letters as I had referrals. I called the 3 doctors i went to before even a virtual Doctor in Miami and they said keep them posted.
well there are good ppl out there that contributed and then the usual people who don't know me saying I don't hava health problem and how EVERYTHING IS FREE IN ST.JAMES... ABSOLUTELY FALSE! I remember crying when I heard that and that was the only time I cried throughout this whole "adventure".
A Couple months after i raised money for bloodtests and the MRI (which btw i cried through the entire hour long) i went with my results in June and it showed clear. But in August i realized another hard lump and I started to panic. I called Professor Ali and he was out the country and he had another doctor seeing his patients , Dr.Olivier (never heard of him) and I was fedup. My mother harassed me to go so i said fine. I went back to St.James on my monthly excursions there and I saw Dr.Olivier who asked a bunch of questions and Diagnosed me as Periductual Masitis/Zuska's disease. So after 2 years of spending the little we had on private doctors and tests and writing letters for donations. I got s. Diagnosis which requires surgery and reconstruction of my breast ( No breast implants thank you very much). I was prepared to do the surgery in October/beginning of November but the OR was booked till end of February. I went back 1st week December 2022 as the lump got bigger and I had to get it incised and the inflammation out and he decided to pack it instead of just putting a plaster on. It was horrible up to thid day. My breasts have formed some other cysts and I was trying my best to work hard to pay for all the medication and further tests. Yet he didn't tell me this Zuskas Disease is very hard to treat and I will have to constantly check on it that i will my Pyschiatric care. Another Doctor Mark West who my mom and sister knew told me 3 weeks before Carnival. So I was very upset. So now I have to redo tests (NOT the MRI) and go from there.

While all this was going on my father noticed my elbows changing colour - I just said it is my allergies and sinuses as my upper lip always gets swollen to certain medications. So we decided to go to Dermatologist Naomi Dolly and i spent $650 for 10mins of her time asking me questions and typing on her little ipad or whatever and she said I have Vitiliago (depigmintation of the skin colour) she said how i eat is probably how i have it under control and she prescribed 2 topical steriod creams to use twice daily.
Recently i noticed my knuckles on my hands fading in colour so i started to panic and research but now there is a cream called Opuzlena (spelt that wrong) that cures 75% of Vitiligo but i can only get it from a US dermatologist to prescribe for me in the US. So i researched and i can get 2 virtual appointments with a Dermatologist and my Uncle who lives in NY and buys all my allergy tablets etc. He can pick it up. This topical cream starts at $2000us. To be totally honest that is cheaper than paying for all the treatments.

So Again I have to raise money for treatment of these diseases that I was trying to keep Private... but now it is totally overwhelming and I don't have any Support Emotionally nor Health insurance and I feel this is all too much to take in and I missed appointments because I know I have to do tests ASAP!
So if you can donate will be EXTREMELY UNIMAGINABLY HELPFUL.

Thank you,
Cherisse Amoroso
Anonymous

donated

$1,350

wishing you every success

Lisa Aboud

donated

$1,350

God's healing hand on you
No results have been found
Medical
Medical Help for Cherisse Amoroso
$2,700
raised of $18,000 goal
15

%
2

Donations
No deadline

0

Likes
Related Campaigns
Take a look at other campaigns in the same category.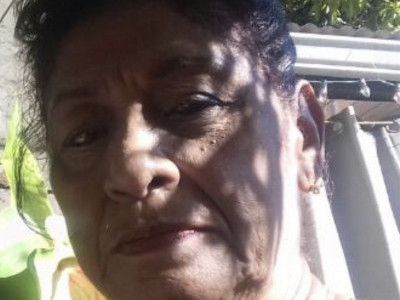 Medical
All help is urgently needed to pay for heart tests ( angiogram and echocardiogra...
raised of $25,000
---
by Cynthia Ajim
No deadline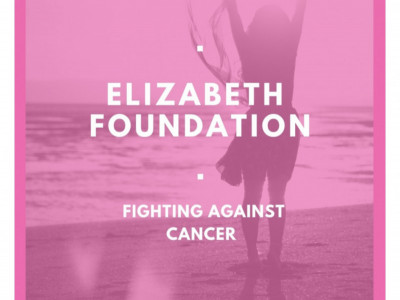 Medical
THIS FOUNDATION WAS CREATED IN AID OF IMMEDIATE SURGERY FOR AN CANCER PATIENT. S...
raised of $200,000
--- by Srimatie Charmaine Ramnauth
No deadline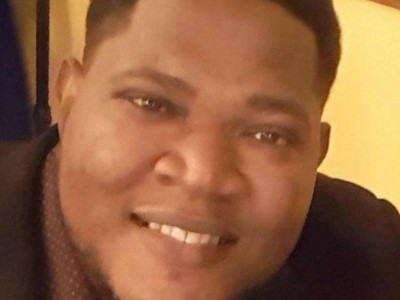 Medical
My life is a living testimony of the miracle working power of my Lord and Saviou...
raised of $40,000
--- by Roger St Bernard
No deadline