IMPORTANT NOTICE:




YOUR CARD STATEMENT WILL SHOW AS

BLUE GURUZ INC.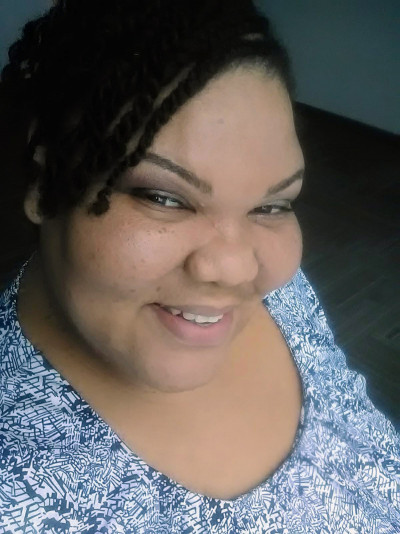 My post today may be a surprise to some, but with all that's going on in the world today, life is short, unpredictable and there are so many things we tend to take for granted, thinking that we will have the time to do it tomorrow. However, with all that's been going on for 2020, I'm reminded that tomorrow is not promised. So as many of you countdown the phases until our country fully reopens, to be able to do all the things you've been unable to do for months, I have had to put my fears, doubts, and anxiety aside and take control of my present medical condition as the only thing I want to be is pain free.
You see in July 2019, the elevator at work dropped five (5) floors with me. I was a bit out of sorts at first as shock hit me. I exited the lift and as I stood by the stairs I immediately started feeling as though my spine was going up and down in a wave like motion. It was a very odd feeling. I decided to take my time and walk down the stairs as I obviously did not feel safe to re-enter the elevator, let alone by myself.
I visited the health center in my area, told them of the incident but I was only given pain medication to 'manage the pain' and that helped for a bit. However, a week later, on August 2nd while getting ready for work, I ended up having to call for an ambulance because of excruciating pain I was experiencing. I couldn't walk, sit, stand or lay down at any angle in the stretcher. I was seen at the Port of Spain General Hospital and was put on sick leave. Today, I am still under medical treatment.
I had an MRI done, and the Neurosurgeon's recommendations were Physiotherapy first and then surgery. I then decided to get a second opinion before going under the knife, as I have had surgery on my spine done before and I know the ordeal and lengthy process recovery can be.
My Neurosurgeon discussed with me in great detail of the two new injuries I now had which were not there prior to the elevator accident as compared to my MRI before. Fast forward to today, I continue to experience pain in both of my legs as well as increased debilitating back pain. Additionally, so many little things that we often take for granted, I am no longer able to do without experiencing discomfort. For example, I can no longer make quick movements when bending to pick up something, sitting for too long and embarrassingly, it has also caused bladder complications and at times bowel issues too. This one in particular, the doctor has warned that if not treated quickly, can become a lifelong issue.
I've tried my utmost best not to become a burden to anyone so I keep my usual bright Simona smile on when interacting with family or friends, but the truth is, I bite and grind through pain on a daily basis. One of the biggest things that has hurt me the most, is how my injury has even affected the one thing I love so very much – singing. I take great pleasure in not only singing but spreading the message of the Lord. As a community member of USC's University Choir and Orchestra, I often have to stand for very long hours in practice or performances and that is now causing me to be in pain. I really don't want to give up my hobby of singing.
Lastly, when I found out that I needed surgery, I immediately felt so much guilt as someone who had surgery done prior, I never thought I'd end up here again. I blamed myself for what had happened to me, though it was no fault of my own. Because of my pre-existing conditions with my spine, I try to be careful not to aggravate or avoid possible incidences that can cause further damage to my spine. I felt like I let myself down, having recovered in the past and now having to go through this all over again – this time at a great risk because I'm older, and surgeries cost more.
Now I said all of that to say, after much deliberation, fear, tears and prayer, I have come to accept that I do NEED to have the surgery done. In fact, my doctor advised that it should be done sooner than later. The surgery I'm required to have done is called Lumbar Fusion and Decompression and will be done at the Seventh-Day Adventist Community Hospital (Trinidad). This procedure is costing me $142,000TT. Unfortunately, my insurance does not cover the full cost.
As such, I've decided to share my story with you in hopes that you would be able to lend a supportive hand and assist me during this process. I am posting this because tomorrow isn't promised and after exhausting every other option, it is my hope that this avenue would aid me in reaching my goal of $50,000 TT. Next month marks my one year anniversary of the accident and so I've also realized time flies and that's only making matters worse. So, I hope to get the surgery done before the end of the year if I'm able to afford it. All I have left now is faith. Faith that you will now be led to donate. The word says, "If ye have faith as a grain of mustard seed, ye shall say unto this mountain, remove hence to yonder place; and it shall be removed; and nothing shall be impossible unto you." – Matt 17:20.
My prayer is that I would one day be able to walk, sit, stand and sing again without experiencing weakening pain. And I also pray that God will return the blessings of your giving back to you ten times fold. Your prayers, well wishes and donations are truly appreciated in a time like this.
Thanking you in advance.
With love,
Simona.
For direct deposit contributions (Trinidad and Tobago):
RBC Account name: Simona Jackson
RBC Bank Account #: 100085170415658
Tricia

donated

$473

Get well hun.

OBrian Worrell

donated

$1,350

Harriet Headley

donated

$675

From the Headley family in Barbados

Anonymous

donated

$101

God is with you

Randolph _ McEwen

donated

$675

Asha Richards-Davis

donated

$675

Hope everything works out for you Simona. My prays are with you!

Reynolette Ettienne

donated

$338

Karen A Richards-Lee

donated

$338

My prayers are with you Simona. God is great! He will see you through this.
No results have been found
Medical
Lumbar Fusion and Decompression Surgery Fundraiser
$7,965
raised of $50,000 goal
16

%
18

Donations
Finalized

0

Likes
Campaign Ended!
Related Campaigns
Take a look at other campaigns in the same category.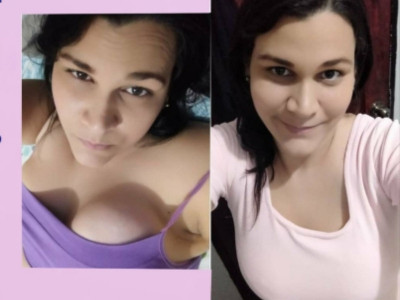 Medical
Albany Hernández, a young Venezuelan single mother of a 6-year-old boy, suffers...
raised of $25,000
--- by albany del carmen hernandez mago
There is no time anymore-128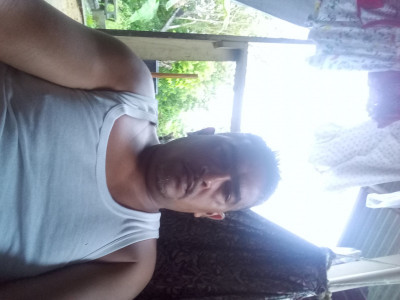 Medical
Has to do a hernia surgery
raised of $35,000
--- by Ramano Phulchan
There is no time anymore-128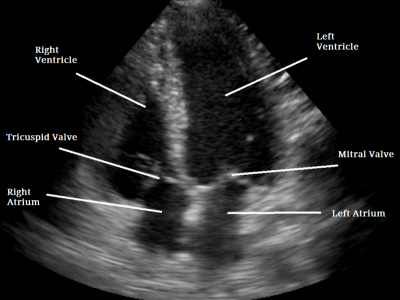 Medical
Hi my name is Stephen I am looking for assistance in getting some medical test d...
raised of $5,000
--- by Stephen Bennett
There is no time anymore-128