IMPORTANT NOTICE:




YOUR CARD STATEMENT WILL SHOW AS

BLUE GURUZ INC.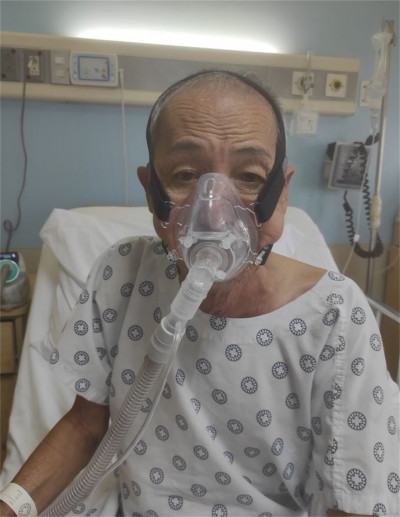 It was Sunday morning (April 16, 2023) when we rushed our father to the hospital due to difficulty of breathing. Two days prior, he has been complaining about it but we seemed to undermine the situation because we thought it was a temporary attack of his COPD (Chronic Obstructive Pulmonary Disease) which happens in the past and was usually relieved after giving him supply of oxygen. However, after consuming more than four tanks of oxygen, his conditions continue to worsen and his body weakens.
At the Emergency room, the doctors noticed that his skin color is almost blue which indicates lack of oxygen supply in the body. He was unconscious and unable to recognize even the simplest of instructions. After series of lab testing, including the brain CT scan and CBG (Capillary Blood Gas) test, it was found that he has no brain injury or stroke but his carbon dioxide level in the body is increased to 140, the doctors said that normal level is only between 35-45. His increased CO2 level causing him to be drowsy and unconscious and could cause serious problem if left untreated. To make things worse, it was found in the x-ray that he has pneumotorax, a condition where the air leaks into the space between his lung and chest wall, possible cause is bleb ruptures. This produces an excess air which cause him difficulty to breath. My father had to undergo surgery (closed tube thoracostomy) as per doctor's advice and they also used a bipap machine to reduce the CO2 level. All these events happened within few hours as the doctors need to act quickly before it becomes too late.
At the same day, after the surgery, the CO2 level have lessen but still far from normal value, my father gained his conciousness, he can finally recognize us but his body remains weak. We stayed 2-days at the emergency room before we were transferred to a regular room. The two-days alone at the ER amounted to almost Php200,000 exclusive of the doctor's fee. Yesterday, April 20, 2023, my father underwent to another operation called pleurodesis to remove the space between the lung and chest wall so that fluid will no longer build-up between the layers. We have no idea yet how much this would cost, but given the nature of private hospital charges, we can assume that our bills will double to around Php400,000-500,000. Unfortunately, his Etiqa healthcare card was already used or maxed out when my father was confined in the same hospital last January 2023 due to pneumonia where he had stayed for 8-days. Our savings were depleted from his past medications, and we are struggling to pay his bills. I am lobbying to social workers for government assistance, but sadly their offices are closed on holidays and weekends plus there are multitudes of people are lining up daily for the same purpose.
Any amount that you could give is valuable to us to extend the life of my father who is already 69 years old. He was diagnosed with emphysema and COPD back in 2014 and we frequently go to this hospital for check ups and in worst cases confinement, ever since. As the youngest in the family, I feel the need to find financial resources and help from kind hearted individuals to help our family overcome this crisis. We may not be able to repay your kindness, but I know that God the Father will bless you a thousand folds with your act of kindness and generosity.

No results have been found
Medical
Help my father fight his lung disease
$0
raised of $200,000 goal
0

%
0

Donations
50 days left

1

Like
Related Campaigns
Take a look at other campaigns in the same category.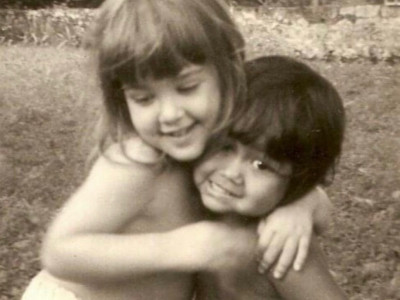 Medical
Here I am with my sister Kirsten, in Dominica in the late 60s. Still being the l...
raised of $50,000
---

by Sian MacLean
50 days left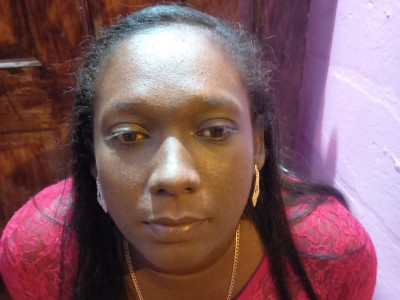 Medical
I am a close relative of Maranda Ottley and writing on her behalf because she is...
raised of $40,000
--- by Kearlisha Charles
50 days left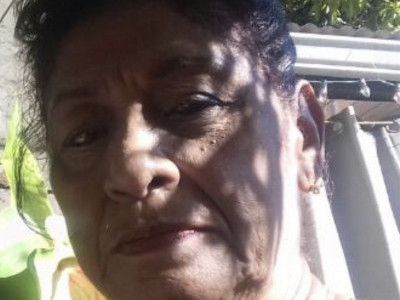 Medical
All help is urgently needed to pay for heart tests ( angiogram and echocardiogra...
raised of $25,000
---
by Cynthia Ajim
50 days left